We are Leaders. Thinkers. Trailblazers.


We are a black book of specialist independent designers, engineers and strategy consultants
We partner directly and transparently with leaders to supercharge teams' capacity and capability
To drive greater impact, to deliver mesmerising experiences, to accelerate winning outcomes, and to help organisations transform and advance.
Today, we're collectively working across advanced design and technical applications with
the BBC, Boston Consulting Group, Geely, Huawei, Grundfos, GSK, NHS, Qantas and others
Top talent
Get the collective benefit of black book and no-BS expertise, all of our team are leading specialists in their craft field
Direct
Supercharge capacity and capability by booking us as turnkey teams for projects OR to augment your team. We work direct with those we serve
Award-winning
Collectively we have: 5 Awwwards, 4 Cannes Lions, 4 D&AD Pencils, 2 Webbys, 2 Digital Experience Awards and MW Awards, Third Sector Awards,
Fast and flexible
Top tooling, fast and flexible stand up times – we are built to be stood up at short notice for any project, any organisation

Great rates
Based on great day rates, without the agency overheads that typically make this calibre of expertise unaffordable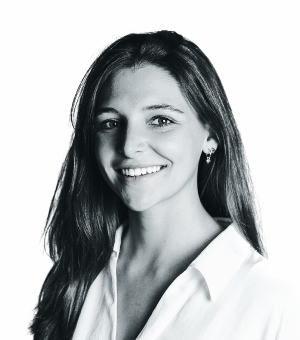 Ines Martel, BSc, MSc


Designer
UX, CX, service design, research, benchmarking, IA, usability, digital product design, design systems, innovation sprints, rapid prototyping

Ines brings a background in Applied Clinical Psychology to UX and UI design thinking. Drawing on applied research approaches including psycholinguistics, qualititive market insight, and behavioural studies, Ines leads on user-centered design method.
Ines has worked across Spain and the UK. Ines is a member of the British Psyschological Society.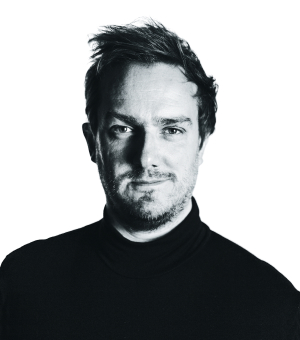 John Bevan, PGDipM FRSA FCIM CSM CSPO A.CSD

Director – Design
Creative & Strategy Direction, UX, UI, HMI, AR, VR, CRO, design strategy, product and service design, design sprint facilitation, innovation, design systems
John brings 15 years experience partnering top tier brands to deliver award winning digital experiences, design and innovation.

John has led strategy, facilitation, digital creative and delivery for American Express Global, British Airways, the BBC, British Heart Foundation, British Olympic Association, Government Digital Service and Westpac.

Awards include AWWWards, Cannes Lions, D&AD, Digital Experience Awards, Marketing Week, Third Sector Awards, Webbys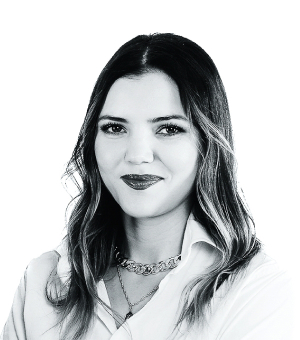 Iryna Balakirieva, BA


Designer

UI, visual design, brand identity, design for mobile, usability, digital product design, design systems, prototyping, creative development

Iryna brings 7+ years experience leading visual design across mediums, including brand, UI, digital and physical. She has worked across a range of verticals including travel, fashion, retail, lifestyle, eCommerce and industry.
Iryna leads on visual and thematic design for native apps, responsive web, HMI, and brand identity – working end to end through definition, discovery, design, creative development, delivery and deployment hand over to developers.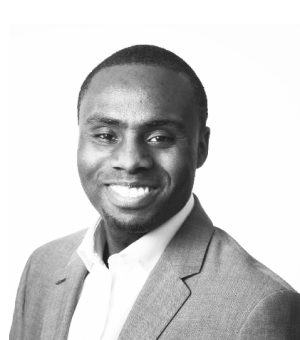 Joel Osborne TOGAF


Director – Strategy Consulting
Business strategy direction, service delivery design, innovation, change delivery, assurance
Joel brings nearly 2 decades of experience helping global, multinational brands deliver change and improve how they operate.
He has worked in and across the UK, Europe, Canada, and the Middle East. Supporting organisations to reset or kickstart transformation initiatives and/ or new product/ service introduction.
His broad sector experience includes Telecoms, Media, Technology, Utilities, Banking and Lifesciences.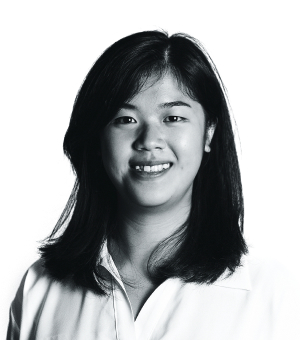 Victoria Taing, BA, MA


Lead Designer
UX, UI visual design, Interaction design, design systems, prototyping, brand identity, HMI, innovation design


Vic brings 6 years experience leading UI, Visual Design and UX for global technology brands including Thales, Dassault Systemes and Disney. She holds a BA in Interaction Design and a MA in Interactivity UX and UI Design from Pôle Léonard de Vinci in Paris, including an exchange programme in Global Media in Soongsil, Seoul, South Korea. Vic leads on wireframing, UX/UI design, UX workshopping and 2D, 3D design.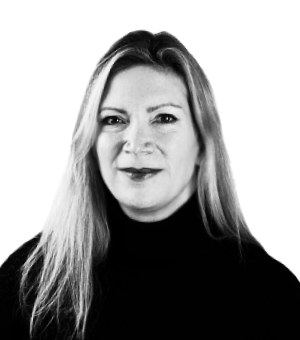 Julia Chalfen


Director – CX & Brand
Brand & Campaign Strategy Direction, brand consulting, innovation design strategy, consumer insight and research, comms strategy,
broadcast consultancy
Julia's 20 years of strategic experience span advertising agencies, entrepreneurship, TV, Design, and Client-side work.
She founded the strategy departments at the BBC, Interbrand Interactive and BHF Digital. Her unsurpassed breadth of experience across market sectors includes work for the world's largest corporations.
Julia is Co-Founder at Strategy Allies.
Brand experience includes BBC, Daewoo, Freeview, HP, Ladbrokes, P&G, Pfizer, National Lottery, Oxfam, Toshiba, UK Gov, UKTV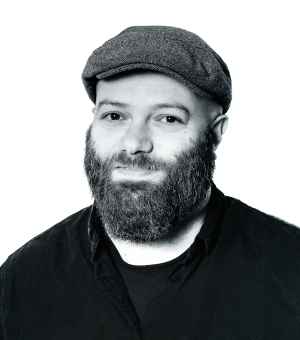 Tom Hoffman


Lead Designer
Design Direction, UX, UI, HMI, visual design, interaction design, digital product design, innovation design, design systems


Tom's 15 years leading UX, UI and interaction design has seen him drive impact for several top brands, through end-to-end product and services design, UX research, usability testing, accessibility and system design.

Recent experience includes for British Heart Foundation, Capital One, Comic Relief, Deloitte, E&Y, Grundfos, M&C Saatchi, UK Government, M&S, Microsoft, Mondelez, Sky, Three, Unicef

Awards include Webbys, Recruitment Marketing Awards, and Third Sector Awards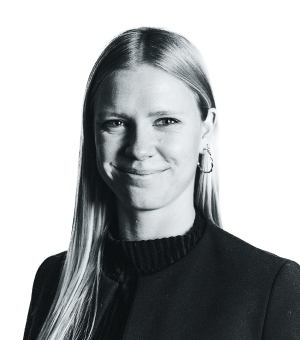 Stine Ramsing


Lead Designer
Interaction design, UX, UI, visual design, product design, human factors, usability, innovation design, product design, design systems

Stine brings 5+ years experience leading design systems, UX and visual design at Scandinavian bluechip brands.
With a technical background in product, industrial design and interaction, Stine champions user-centered and system-led design approaches.
She has worked across Denmark and is a Boardmember of Ladies that UX.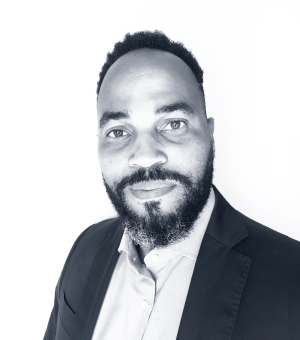 Wilner Ciscal


Lead Technical
Technical Direction, HMI, UXUI Technical, Kanzi, Qt, Unreal, Android Auto, digital development for web, mobile and interfaces

Wilner brings 15+ years experience directing technical development and engineering implementation for interfaces across HMI, digital, web and mobile
Wilner has led technical design and development for Ferrari, Lamborghini, Maserati, Alfa Romeo, Abarth, Fiat and others. With a background in industrial engineering, informatics and systems development, Wilner is also a published author on Engineering Process Management.
Wilner leads Technical Direction for Kanzi, Qt, Unreal, Unity, Linux and Android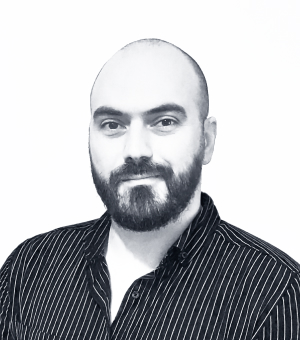 Daniele Conte


Developer Technical
HMI, UI development for Kanzi, Qt, Unreal, Android Auto, HMI visual integration, motion design, 3D implementation

Daniele brings 10+ years experience leading UI implementation for HMI including modelling, 3D, motion and UI development across Kanzi, Qt, C++, JavaScript and 3D engines
Daniele has led technical design and development for Ferrari, Lamborghini, Maserati, Alfa Romeo, Abarth, Fiat.
He leads Technical Artistry and UI Implementation for our HMI work on Kanzi, Qt, Unreal, Unity, Linux and Android
Bookings
Some of our Tribe are currently fully booked for clients.
For bookings and availability, please contact us.